Whirlpool Appliances in Florida
From Woodcocks & Whirlpool Brand
The Whirlpool brand is focused on improving the way families provide and receive necessary care by redefining home living with smart solutions.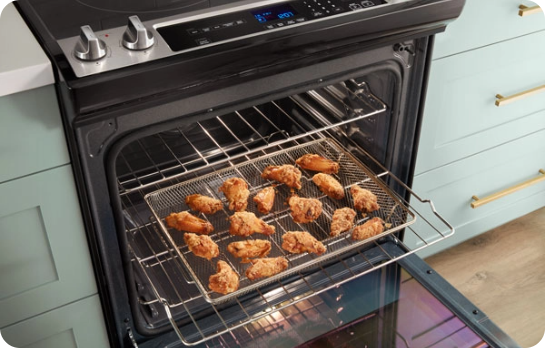 Experience crispier recipes with the Air Fry Mode.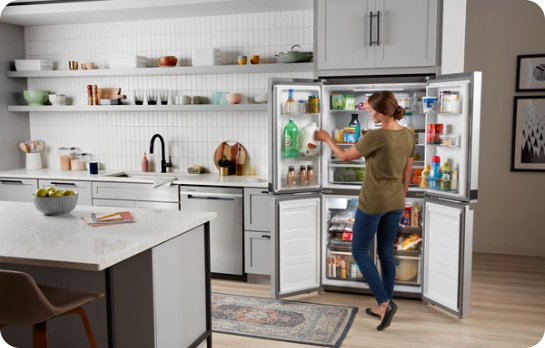 Keep groceries visible and within reach with 4 Door Refrigerators.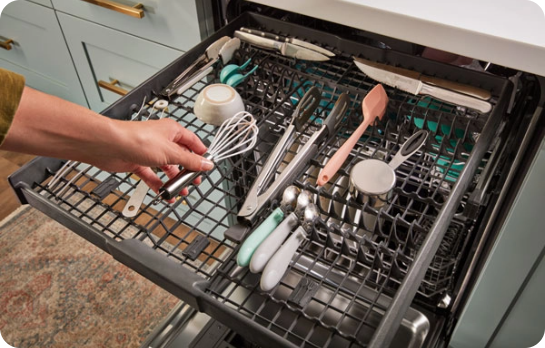 Enjoy a 3rd Rack for extra space in your dishwasher.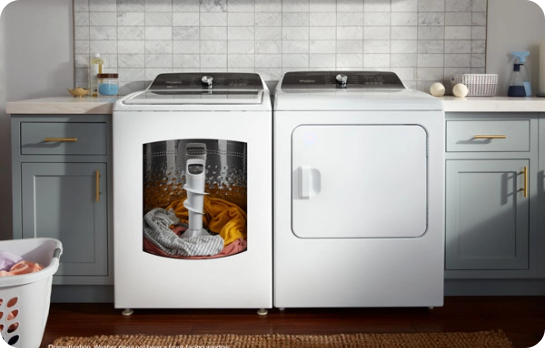 Customize your loads with the 2 in1 Removable Agitator.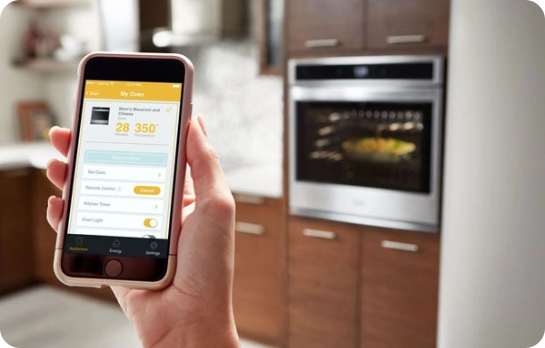 Smart Wall Ovens get smarter over time with Automatic Feature Updates.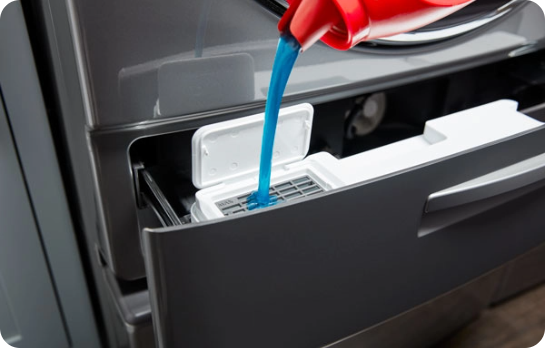 Get instant access to the settings you use often and control your oven remotely.
Take care of your family with Whirlpool appliances from Woodcocks
From keeping clothes clean to prepping meals and snacks, Whirlpool appliances from Woodcocks are there to support you throughout your daily tasks. Whirlpool kitchen and laundry appliances are crafted to match your everyday needs. Remotely manage your appliances from anywhere you are and enjoy the convenience of Whirlpool Appliances.
Kitchen appliances that offer organization and flexibility to all families
Whirlpool kitchen appliances boast innovation and technology to align with your daily routines. With a 4-door refrigerator featuring well-organized spaces, easily gather ingredients for all your meals and snacks. Experience a new 5-in-1 oven equipped with various cooking modes, including a built-in air fryer for perfectly crispy favorites. Simplify dish cleaning with Whirlpool dishwashers, featuring a third rack and adjustable racks for convenience.
Keep up with laundry thanks to Whirlpool's innovative laundry solutions
Woodcocks is the most trusted appliance dealer in the state of Florida, with excellent customer service and dedicated associates ready to assist you in all of your needs.
We offer free delivery, installation, and haul away on Whirlpool appliances in Miami and the following areas: West Palm Beach, Fort Lauderdale, Hollywood, Pompano Beach, Boca Raton, Delray Beach, Fort Myers, Naples, Cape Coral, Marco Island, and more.
1. Appliance must be set to remote enable. WiFi & App Required. Features subject to change. Details and privacy info at whirlpool.com/connect
2. Appliance must be connected. WiFi & App Required. Features subject to change. Details and privacy info at whirlpool.com/connect
3. Compared to Whirlpool® dishwashers without a 3rd level rack.
®/TM © 2022 Whirlpool. All rights reserved.
Shop for Whirlpool Products