Samsung Appliances in Florida
Elevate Your Home with Samsung Appliances
Samsung appliances showcase premium designs that seamlessly fit into your home while their award-winning performance elevates functionality and convenience.
Explore Samsung Appliances at Woodcocks
LAUNDRY
Make laundry easier with Samsung washers and dryers.
SHOP SAMSUNG LAUNDRY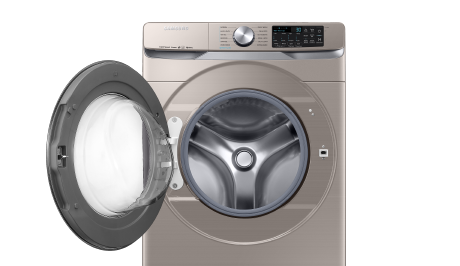 REFRIGERATORS
Keep your food fresh with Samsung Refrigerators.
SHOP SAMSUNG REFRIGERATORS
KITCHEN PACKAGES
Samsung Kitchen Packages offer innovation you can use every day, combining style and functionality.
SHOP SAMSUNG KITCHEN PACKAGES
Shop for Samsung Appliances in Florida
When it comes to shopping for home and kitchen appliances, Samsung consistently stands out as a top choice for multiple reasons. They have maintained a strong commitment to quality, innovation, and customer satisfaction. While prioritizing reliability, Samsung introduces advanced technological features in their appliances, complemented by an aesthetic appeal that improves the overall look of any kitchen and home.
Enjoy the best prices on all of our Samsung products at Woodcocks. Additionally, we offer free delivery, installation, and haul away on any Samsung appliances in Miami and the following areas: West Palm Beach, Fort Lauderdale, Hollywood, Pompano Beach, Boca Raton, Delray Beach, Fort Myers, Naples, Cape Coral, Marco Island, and more.
Woodcock is known as the most trusted appliance dealer in Florida, thanks to our excellent customer service and dedicated associates ready to assist you in all of your needs.
Shop for Samsung Products