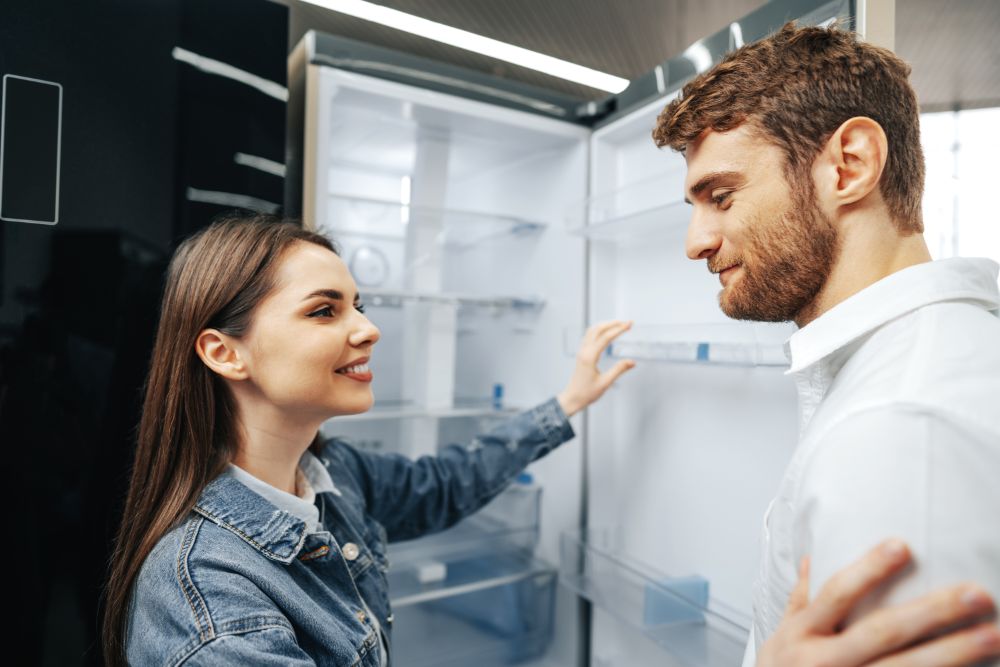 The refrigerator is one of the most utilized kitchen appliances in a household. It typically makes up nearly 14 percent of a home's energy usage which means that it is essential to own an energy-efficient refrigerator to cut down on monthly utilities. Do you know what you should look for when buying a refrigerator? Continue reading to understand the process in more details.
Things to Look for When Buying an Energy-Efficient Refrigerator
Measure the Space – Measure the space that you have allocated for your new refrigerator and leave at least an inch of clearance space to offer ample airflow. Factor in also the space that the refrigerator door needs when it swings open.
Consider Your Household Needs – Refrigerators come in a variety of sizes so you need to carefully decide the capacity that your household needs. An energy-efficiency refrigerator usually comes with 16 to 20 cubic feet of space.
Energy-Saver Switch – Look out for refrigerator models that come with an energy-saver switch. This lets your turn off or turn down the heating coil levels that prevent condensation. This helps you to control the anti-sweat heaters better to reduce energy usage by at least 5 to 10 percent.
ENERGY STAR-certified – Check out the wide range of ENERGY STAR-certified refrigerators in the market today to select a model that typically exceeds the efficiency standards of general appliances that usually qualify owners for financial rebates.
Compare Actual Energy Use – View the EnergyGuide labels on each refrigerator model to help you find the most efficient refrigerator.
Reading EnergyGuide Labels
Look for the EnergyGuide labels which are in a bright yellow color. They can help you to compare energy-efficient refrigerators by viewing how much energy each model uses. Below are some common metrics to assist you in reading EnergyGuide labels.
Specific refrigerator features
Projected annual costs of operating the refrigerator
Estimated amount of yearly energy usage
An ENERGY STAR label indicates tat the refrigerator meets energy-efficiency standards
Cost range where the refrigerator's average costs land
Lists the model, make, and capacity of the refrigerator
Which Refrigerator is the Most Energy-Efficient?
Energy-efficiency in a refrigerator can be achieved by considering the positioning of the freezer compartment. The most energy-efficient type is a refrigerator with a top freezer. Most top freezer refrigerators have attained ENERGY STAR certification as they make use of much lesser energy than other types of refrigerator.
Energy-Efficient Top Freezer Refrigerators
The positioning of the refrigerator's compressor plays a part in determining the energy-efficiency of the appliance. When the compressor is nearer to the bottom, the top freezer remains at an ideal temperature without using excessive energy as it is farther away from the compressor.
More Tips to Consider When Shopping for a Refrigerator
Secure the best deals during holiday and festive sales such as Black Friday, Christmas, and more.
Manufacturers usually release new models every January, September, and October.
Look out for appliance tax rebates if applicable to your locality.
Consult with our product experts to find out which type of refrigerator has higher potential for costly repairs in the long run.
Thank You for Subscribing!
Top

Your Cart
Items in Cart: 0
Sign Up For Savings Today!
Contact Form
Fields marked with an asterisk (*) are required.
Thank you, your message has been successfully submitted. We will be in touch shortly.