On average, an American household washes approximately 300 loads of laundry each year. Energy Star products offer a solution to reduce water, energy consumption, and costs. Energy Star Certified washers use about 33 percent less water and 25 percent less energy compared to conventional models.
Over the appliance's lifetime, Energy Star washers can save up to $375 in energy expenses. For example, many feature larger tub capacities, enabling fewer loads to clean the same amount of clothes. These washers are available in top-load and front-load models from brands like LG, Whirlpool, Asko, Kenmore, and more.
Energy Star-certified top-load washers utilize innovative technologies that eliminate the need for a fully filled tub. These washers employ advanced cleaning systems, such as spinning or flipping clothes, and often have sensors to monitor temperature and water levels. Instead of soaking garments in a full tub of water, clothes are rinsed through repeated, high-pressure spraying.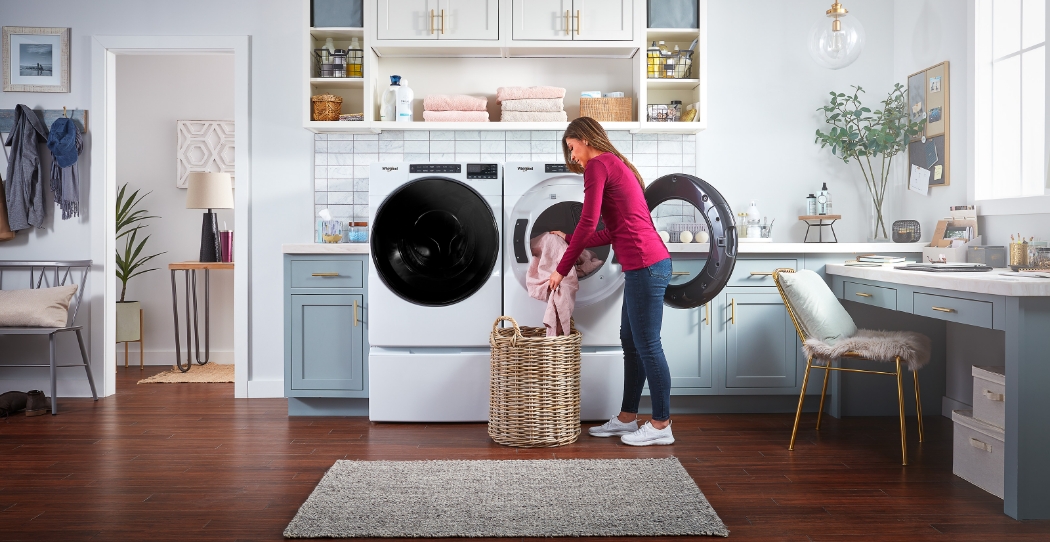 Benefits of Energy Star Certified Washers
Energy Star certified washers come with several benefits. Firstly, they provide reduced energy consumption, averaging 316 kWh of electricity, resulting in an estimated yearly savings of about $35 on energy bills.
Secondly, these washers are designed to use lower amounts of water. A full-sized Energy Star certified washer uses about 14 gallons of water per load. This is significantly better than regular models, which use around 20 gallons. This could potentially save over 2,000 gallons of water annually.
The Value of Energy Star Certified Washers
Energy Star certified washers involve a higher upfront cost, which may discourage budget-conscious buyers. However, their long-term energy efficiency reduces utility expenses, eventually compensating for the initial investment.
These washers use less energy, curbing electricity and water usage, resulting in substantial savings over time. Despite the initial drawback, the potential ongoing cost reduction on energy bills makes Energy Star certified washers a financially wise choice.
Energy Star Advanced Technology
Washers that bear the Energy Star label utilize next-generation modern technology. This technology decreases water consumption by 33 percent and energy usage by 25 percent compared to standard models.
Energy star certified washers come in both top load and front load designs. Both types feature technical innovations that will help save a significant amount of water and energy. Some innovative features include:
Sensors to monitor incoming water temperature.
High-pressure water spraying for rinsing laundry, eliminating the need for soaking.
Front-load washing machines use minimal water to tumble clothes without an agitator.
Advanced top-load models employ modern wash systems to spin and flip clothes with less water, significantly reducing hot water and energy usage.
Most Energy Star certified washers feature efficient motors that spin clothes two to three times faster during the spin cycle, extracting more water. Less moisture in clothes results in lower energy consumption by the dryer.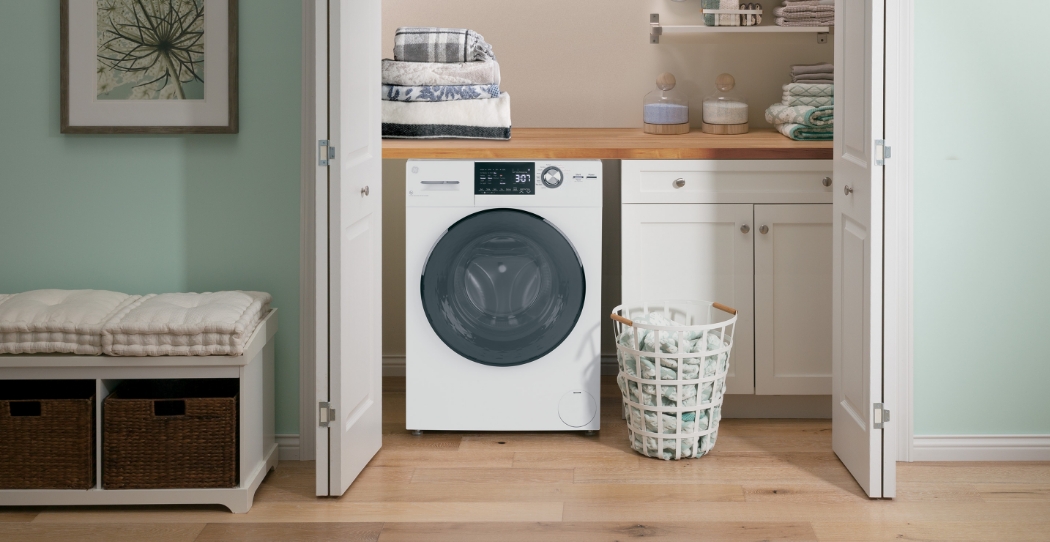 5 Featured Energy Star Certified Washers
If the idea of purchasing an Energy Star washer appeals to you, take a look at our highlighted selections below:
Whirlpool 5.0 Cu. Ft. Front Load Washer With Quick Wash Cycle (WFW6605MC)
Why We Like It: Experience enhanced laundry convenience with this advanced washer. This model features a Quick Wash Cycle for rapid cleaning, taking only 25 minutes for regular-sized loads (10-lb load). The Intuitive Controls guide you to ideal cycle combinations, or you can personalize up to 35 settings for tailored fabric care.
Keep your clothes fresh with the Tumble Fresh Option, gently tumbling garments after the cycle ends to prevent wrinkles for up to 12 hours. Tackle stubborn stains effortlessly using the Steam Clean Option, penetrating fabrics with increased wash action and heat. Additionally, this washer offers a sanitizing cycle that eradicates 99.9% of household bacteria, and its ADA compliance ensures accessibility for all. Elevate your laundry experience today.
GE® 4.8 Cu. Ft. Capacity Smart Front Load ENERGY STAR® Washer With UltraFresh Vent System With OdorBlock™ And Sanitize W/Oxi (GFW550SSNWW)
Why We Like It: Experience the revolutionary UltraFresh Vent System with OdorBlock™, ensuring a clean and fresh washer. Microban® antimicrobial technology safeguards components, like the gasket, dispenser, and draining system, providing continuous protection load after load. Seamlessly manage your laundry with WiFi powered by SmartHQ™, granting remote control and real-time updates.
Eliminate 99% of bacteria through the Sanitize with Oxi cycle, preserving fabric quality. Dynamic Balancing Technology (dBT™) ensures a quiet, balanced spin cycle, and the reversible door enhances installation flexibility. With a 32-inch depth, this washer fits effortlessly into more homes without requiring additional space.
GE® 24" 2.4 Cu. Ft. ENERGY STAR® Front Load Washer With Steam (GFW148SSMWW)
Why We Like It: Experience effortless installation with this washer. It connects to a GE 24" Ventless condenser, 24" Vented dryers, or a 120-Volt wall receptacle. With Energy Star certification, this washer surpasses federal energy efficiency standards, translating to consistent savings on energy costs.
When time is of the essence, the Quick Wash feature handles lightly soiled items swiftly. The stainless steel drum ensures long-lasting quality, preventing rust formation. Harness the power of steam to eliminate stubborn stains like tomato and grease, all while safeguarding your fabrics. Elevate your laundry experience with cutting-edge technology.
Whirlpool 5.3 Cu. Ft. Smart Top Load Washer (WTW7120HC)
Why We Like It: Experience unmatched convenience with the Load & Go™ dispenser, eliminating the need for constant refills. This innovative feature lets you add detergent just once, covering up to 20 loads effortlessly. The Pretreat Station Plus transforms laundry prep, offering a dual-temperature faucet and pretreat brush in one space-saving hub.
Easily tackle stains before they set by adding detergent to the water stream. Intuitive Controls effortlessly guide you through optimal cycle choices or customize up to 36 settings for precise fabric care. Embrace seamless connectivity with the Smart Appliance feature, enhancing your laundry routine without requiring a subscription.
GE Profile™ 5.3 Cu. Ft. Capacity Smart Front Load ENERGY STAR® Steam Washer With Adaptive SmartDispense™ UltraFresh Vent System Plus™ With OdorBlock™ (PFW950SPTDS)
Why We Like It: Discover laundry innovation with the revolutionary UltraFresh™ Vent System+. It detects and eliminates excess moisture to keep your washer fresh and odor-free. Microban® Antimicrobial Technology provides ongoing protection for parts like the gasket, dispenser, and draining
Make your routine easier with Adaptive SmartDispense™, storing detergent for up to 32 loads. The SmartHQ™ app's barcode scan dispenses the right amount based on your detergent. Enjoy Smart Features Powered by SmartHQ™ for updates, extra cycles, and personalized stain removal. Experience 1 Step Wash + Dry convenience and Adaptive MySettings. The Sanitize + Allergen cycle removes common bacteria and allergens, while Dynamic Balancing Technology (dBT™) ensures a quiet wash.
Upgrade Your Laundry Experience Today at Woodcocks
Discover a smarter way to do laundry with our premier selection of the top 5 Energy Star certified washers. Check out our online catalog to explore additional models, or visit our store in Doral, FL, to find the perfect Energy Star washer for your home.
Our appliance experts at Woodcocks are here to assist with any questions you may have, ensuring you make an informed decision. Whether you prefer a convenient top load washing machine or a space-saving front load machine, our collection features brands that are equipped with innovative technologies to enhance efficiency.
We offer an extensive range of laundry appliances, including commercial washers, dryers, stacked laundry sets, and essential laundry accessories. Elevate your laundry routine today!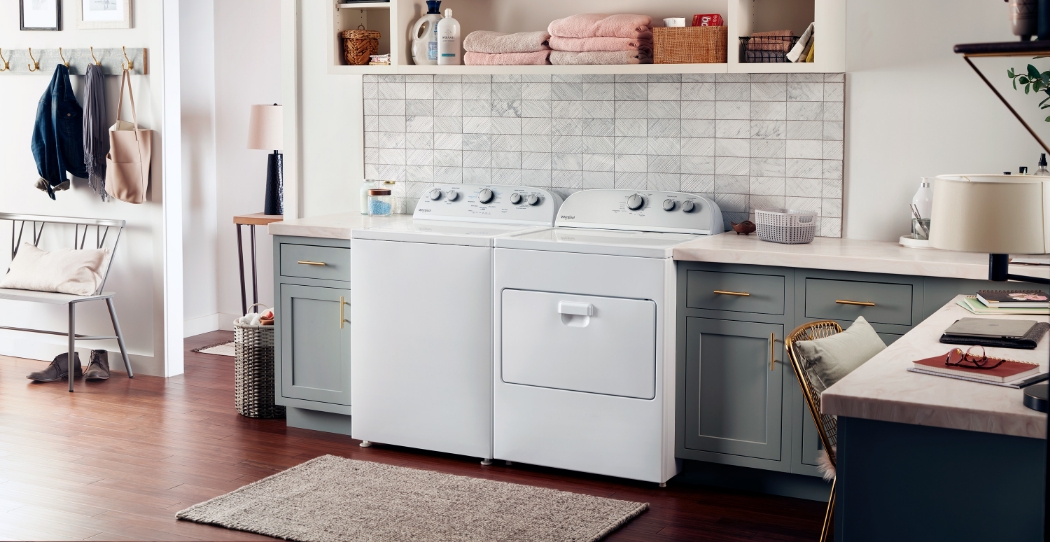 Frequently Asked Questions About Energy Star Washers
What does it mean when a washer is Energy Star certified?
Energy Star certification signifies that a washer meets strict energy efficiency guidelines, helping you save on utility bills while reducing environmental impact
Do Energy Star certified washers clean as effectively as traditional washers?
Yes, Energy Star washers use advanced technologies, such as high-pressure sprays and efficient agitators, ensuring effective cleaning while conserving resources
Can I find Energy Star certified washers in different designs and sizes?
Yes, Energy Star washers come in various styles, including top-load and front-load designs, with a range of capacities to suit different laundry needs.