When it comes to designing or upgrading your kitchen with top-of-the-line appliances that seamlessly blend elegance with functionality, Monogram Appliances emerges as a frontrunner in the market. Known for its commitment to exceptional craftsmanship and innovative designs, Monogram Appliances has become synonymous with luxury and efficiency. Whether you're an aspiring chef or a culinary enthusiast, these appliances are crafted to elevate your cooking experience to new heights.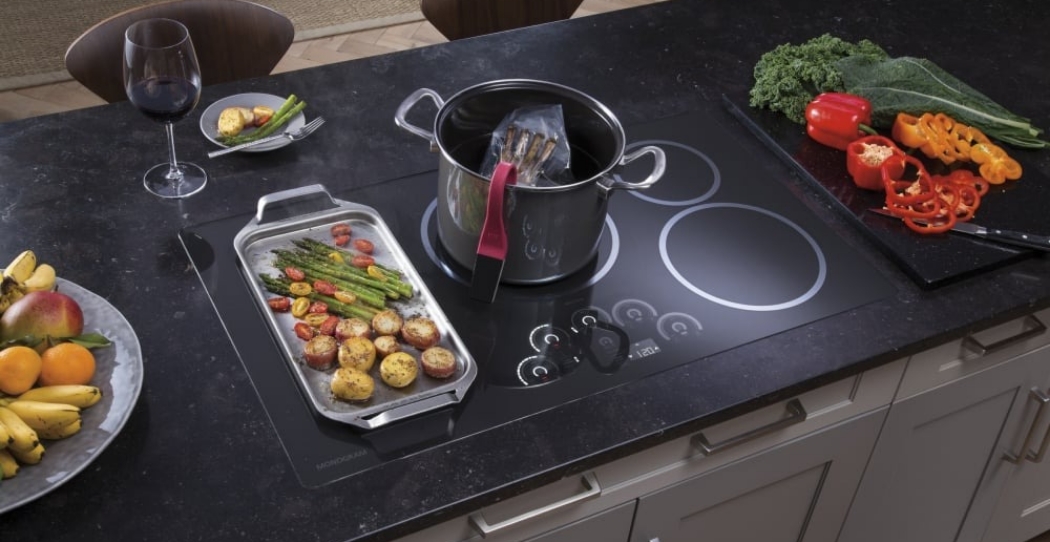 About Monogram
Who Makes Monogram Appliances?
Monogram Appliances is a division of GE Appliances, a company that has set the standard for innovation in the appliance industry. With a rich legacy dating back to the early 20th century, Monogram has been consistently delivering premium kitchen appliances known for their superior performance and sophisticated aesthetics. By focusing on cutting-edge technology with timeless design, Monogram has gained an excellent reputation.
Monogram Collections
Statement Collection: The Statement Collection combines contemporary and traditional kitchen appliance features, integrating edge-to-edge handles and sturdy knobs seamlessly into the appliances, complemented by a stainless steel finish highlighted by solid brass accents, wide glass windows, and interactive LCD displays.
Minimalist Collection: The Minimalist Collection enhances the sleekness of modern kitchens through flush installation and minimal hardware, with its expansive glass design showcasing meticulous attention to detail and a functional aesthetic.
Designer Collection: Taking inspiration from exquisite jewelry, the Designer Collection exhibits a tailored and sophisticated style with well-proportioned designs. This collection, available in brass and titanium, boasts striking finishes and hardware, utilizing sustainably sourced, Greenguard Gold Certified, and durable leather.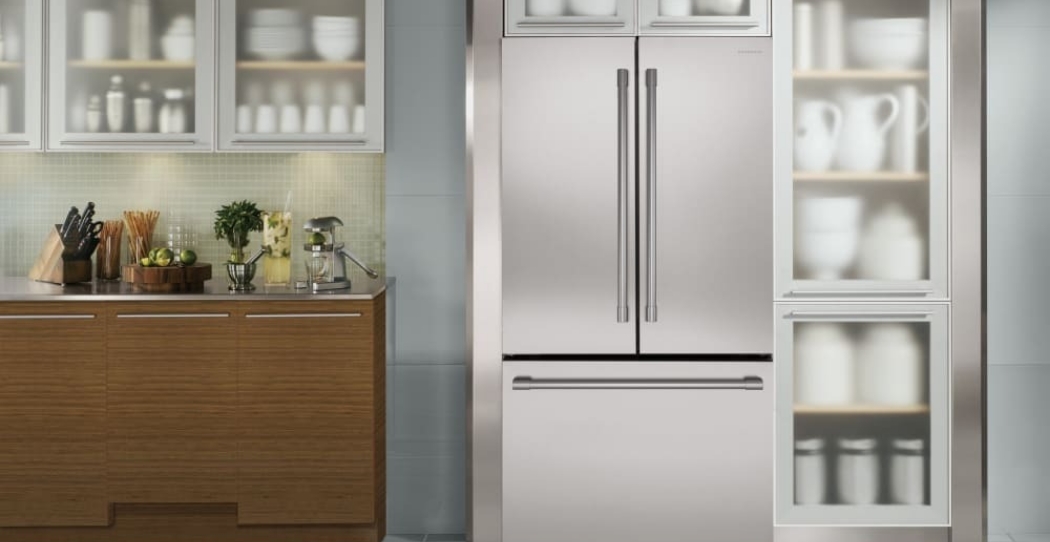 Why Buy Monogram Appliances?
Unmatched Quality and Performance
Monogram appliances are built to deliver outstanding performance. With a commitment to using only the finest materials and advanced technology, Monogram appliances consistently exceed industry standards, making it a top choice for professional chefs and home cooks alike.
Sleek Design and Customized Options
The aesthetics of Monogram appliances are a perfect marriage of sophistication and modern elegance. With sleek lines, premium finishes, and customizable options, these appliances integrate into any kitchen, adding a touch of luxury and refinement to the culinary space.
Innovative Technology and Smart Features
Monogram appliances are equipped with the latest innovations and smart features, ensuring that cooking becomes an intuitive and seamless experience. From advanced temperature control to intuitive interfaces, these appliances are designed to simplify complex cooking tasks and enhance the overall cooking experience.
Monogram Appliances vs. Competitors
Compared to its competitors, Monogram stands out with its unwavering commitment to quality, performance, and aesthetics. While other brands may offer similar features, Monogram distinguishes itself through its dedication to providing a luxurious cooking experience that surpasses expectations.
Additionally, Monogram offers comprehensive warranty coverage, ensuring that customers can enjoy their appliances with peace of mind. With a strong focus on customer satisfaction, Monogram provides dedicated customer support services, assisting customers with any inquiries or concerns they may have regarding their appliances.
Monogram Products
Monogram Refrigerators
Monogram refrigerators combine exquisite design with superior functionality, offering ample storage space, precise temperature control, and innovative features that keep food fresher for longer.
Our Favorite Pick: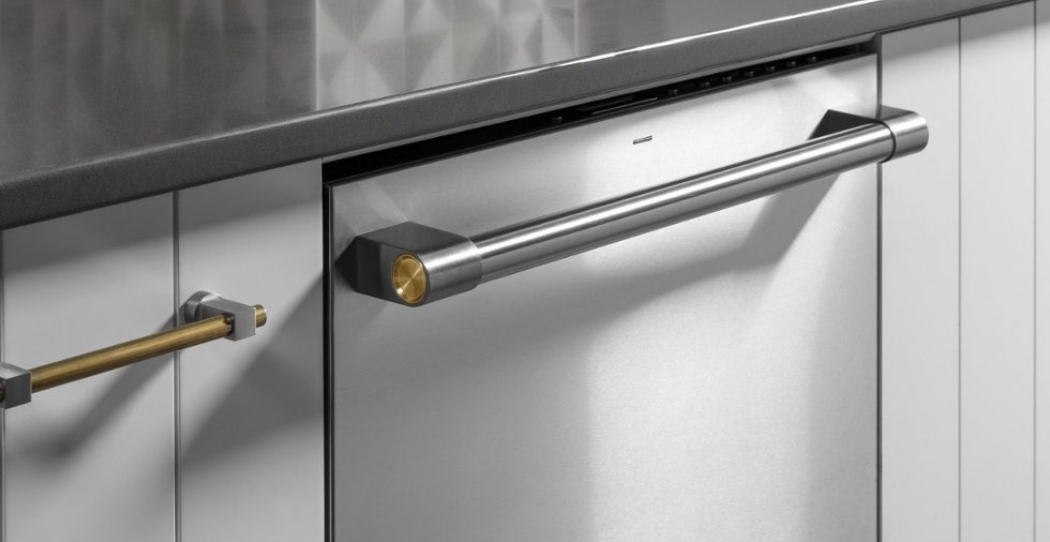 Monogram Dishwashers
Monogram dishwashers are designed to handle even the toughest grime, offering superior cleaning capabilities while operating quietly and efficiently, making them an essential component of any modern kitchen.
Our Favorite Pick:
Monogram Cooking Appliances
From ovens and ranges to cooktops, microwaves, and vent hoods, Monogram Cooking Appliances offer a comprehensive and sophisticated solution for all cooking needs, guaranteeing precision and efficiency in every aspect of the cooking process.
Top Favorite Picks: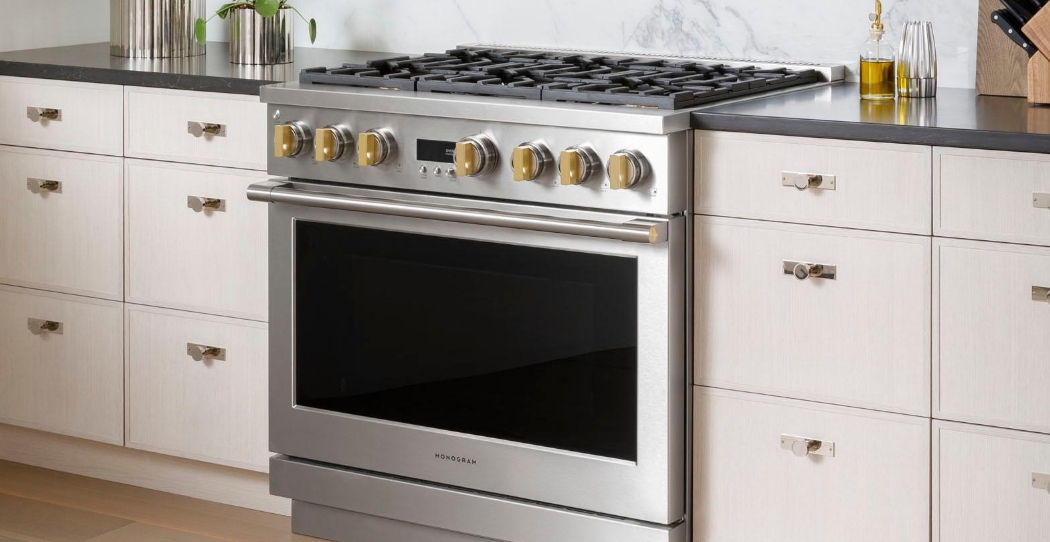 Where Can You Buy Monogram Appliances?
If you are in the state of Florida, you can shop for Monogram at Woodcocks Appliances. Monogram appliances are available both in our appliance store in Miami and online. The pricing of Monogram appliances can vary depending on the specific model and features, catering to a wide range of budgets and preferences.
Customer Testimonials
Many of our customers at Woodcocks have expressed their high satisfaction with Monogram appliances, highlighting their outstanding performance as well as elegant aspects. A Miami-based interior designer, who is a frequent customer, consistently opts for Monogram when working on kitchen renovations. Juliana emphasizes how her clients admire the way these appliances elevate the overall look of their kitchens.
Explore More Monogram Models at Woodcocks
If you're looking for a top-quality, dependable luxury brand, consider checking out Monogram. At Woodcocks, we strive to offer the best deals on luxury appliance brands.
Explore our online catalog for a wide variety of cooking appliances, refrigerators, dishwashers, laundry appliances, and more. Should you have any questions, feel free to reach out to us or visit our appliance store in Miami, Florida. Our friendly experts are ready to help you find the perfect product to meet your needs.
Related Reading:
Frequently Asked Questions About Monogram
Are Monogram appliances good?
Monogram appliances are highly regarded for their exceptional quality, innovative features, and stylish designs, making them a reliable choice for discerning customers seeking top-notch kitchen appliances.
Where are Monogram appliances made?
Monogram appliances are manufactured in the United States.
Where can I buy Monogram appliances near me?
You can find a wide selection of Monogram appliances at Woodcocks, our premium appliance store located in Miami, Florida.
Are Monogram appliances worth the money?
Monogram appliances are known for their exceptional durability, advanced features, and elegant designs. These appliances are a valuable investment for those who prioritize high-quality, long-lasting kitchen appliances.
Do Monogram appliances offer warranty coverage?
Yes, Monogram appliances come with comprehensive warranty coverage.
Do Monogram appliances offer customization options?
Yes, Monogram appliances offer customization options to cater to individual preferences and specific kitchen requirements.