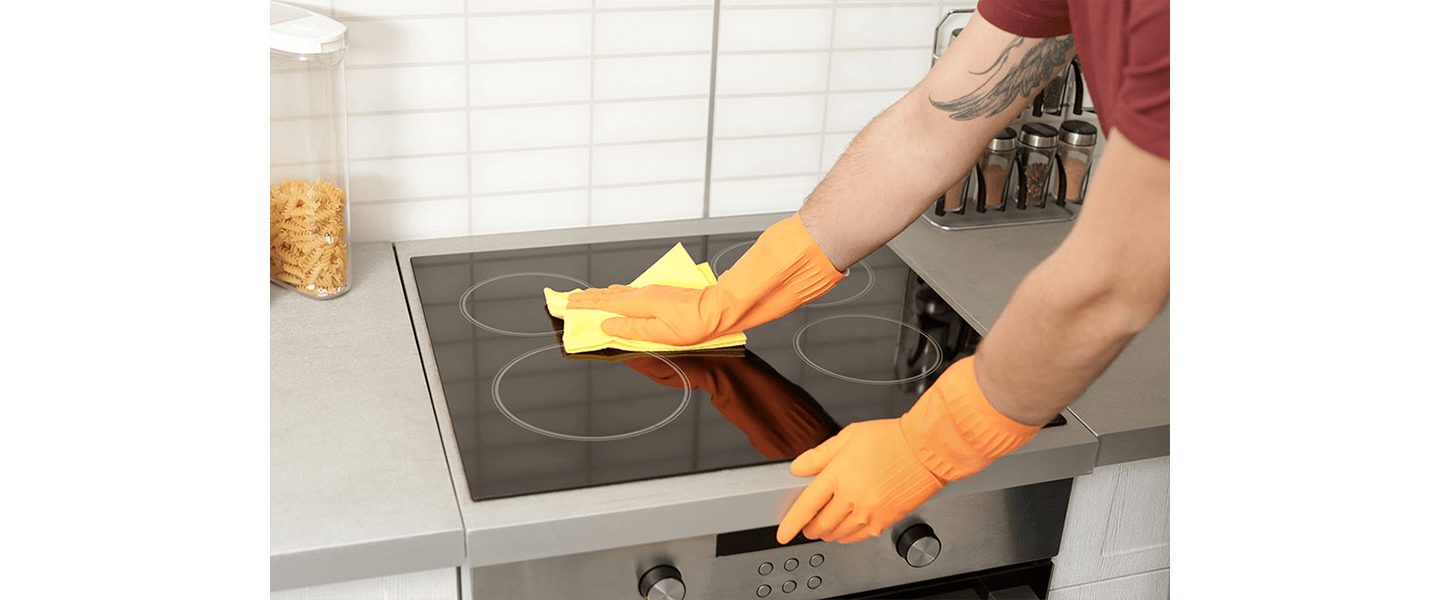 All it takes is for you to use your cooktop a few times for the debris and unwanted remnants of your meal to build up. This can be extremely frustrating for homeowners because improper cleaning of the cooktops can result in messes that are hard to clean up. This is especially so for conventional stovetops that are still popular today. The build-up of grease and food remains on the odd structure can pose as a large challenge when you attempt to clean it.

Here at Woodcocks, we found that regular cleaning and maintenance of a cooktop can actually help you to save your money because it would add to the longevity of your product. Bear in mind that there is absolutely no need to use harsh chemicals when cleaning your cooktop. In fact, most people prefer to use greener cleaning methods today because these chemicals might be bad for our health. Additionally, we offer a wide range of household appliances that are of the highest quality. Below are some ways the you clean your cooktop effectively.
USING AMMONIA
Bearing in mind that ammonia is not the best cleaning agent for every appliance, it is an extremely useful and effective chemical that removes caked up grime on cooktops. When you use ammonia to clean, all you have to do is to remove the burners into an airtight bag and add ammonia. After leaving it overnight, rinse it with water and see a visible difference in cleanliness.
USING BOILING WATER
In the case where you might not have cleaning agents in your home, but are rushing for time to clean your cooktop, you should consider using boiling water. All you need to do is to pour the boiling water gently over the surface that you want to clean. Let the water cool down to room temperature then wipe it off the surface. This method is the most eco-friendly one because it involves no other chemical.
USING SOAP AND WATER
When you choose to use soap and water to clean your cooktop, what you need to do is to add a small amount of dish soap and water to a cloth and wipe the burners. If there is dirt or grime that is difficult to remove, you can add a mixture of baking soda and water to the burners preferably for 20 minutes. After that scrub with your cloth and rinse it with water.
USING BAKING SODA AND LEMON
Lemons have properties that help to remove grease and baking soda can kill bacteria. When you add these two together, you can create an excellent but eco-friendly cleaning agent. The fine granules of baking soda are helpful in removing stubborn stains and not rough enough to damage surfaces. What you need to do for this method is to add a handful of baking soda to your cooktop and then rub it on the affected area with a slice of lemon. Once you find that the stain has been effectively removed, you can then wipe with a damp cloth.