Black Friday is the busiest shopping day of the year in the United States, and it's an excellent time to find great deals on appliances. At Woodcocks, we are dedicated to helping you shop for the best appliance deals during this exciting time. From kitchen appliances to laundry essentials, our team has something special for you this Black Friday. The best part is that our in-store and online deals last the entire month of October.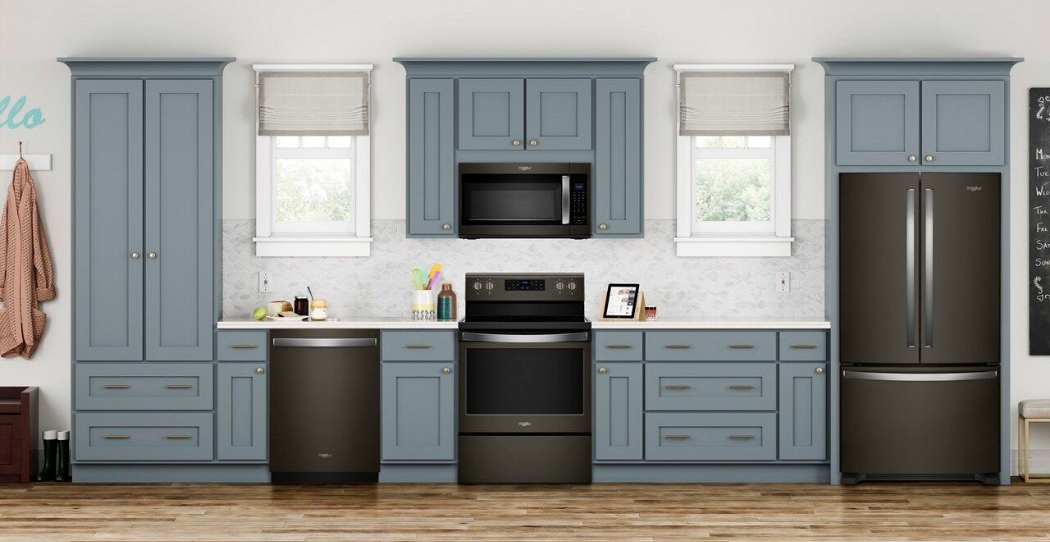 Black Friday Kitchen Appliances Deals
The kitchen is often the most popular space in a house, and we understand the importance of having the right appliances. This is where guests and families come together to share meals and create lasting memories, especially now as the holiday season approaches.
With the right appliances and kitchen design, every second in the kitchen becomes more memorable.Here are some of the amazing appliance deals we have lined up for you:
Refrigerator Deals
Keep your food fresh without spending a fortune. Save over $1,000 on our Black Friday refrigerator deals. Get a great refrigerator without compromising on quality.
Whirlpool 36-Inch Wide French Door Refrigerator (WRF535SWHV)
Why We Like It:
The Whirlpool WRF535SWHV features an interior water dispenser for convenient access to chilled water. Keep your fruits and veggies fresher for longer with the humidity-controlled crispers, while the fingerprint-resistant design maintains a clean and sleek look. Enjoy the flexibility of the frameless glass shelves for easy organization. With the ice maker located in the bottom freezer, you have ample space for all your frozen essentials. Plus, this Whirlpool fridge is Energy-Star efficient, helping you save on energy costs. The best part? you can save over $900 today on this model.
Monogram 36" Built-In Side-By-Side Refrigerator (ZISS360DNSS)
Why We Like It:
If you are exploring a more luxurious option and would like to save over $1,000, consider the Monogram ZISS360DNSS. This model is equipped with WiFi, powered by SmartHQ, enabling you to control the refrigerator using your smartphone for added convenience. Experience optimal freshness with the advanced temperature management system, including a multi-shelf air tower that ensures even air distribution throughout the entire unit. Enjoy the luxury of having a water dispenser and ice maker at your fingertips, making it easier to stay refreshed. With its sleek design and luxurious feel, the Monogram ZISS360DNSS adds a touch of elegance to your kitchen while providing exceptional functionality.

Make sure to explore all of our refrigerators for sale to find more deals.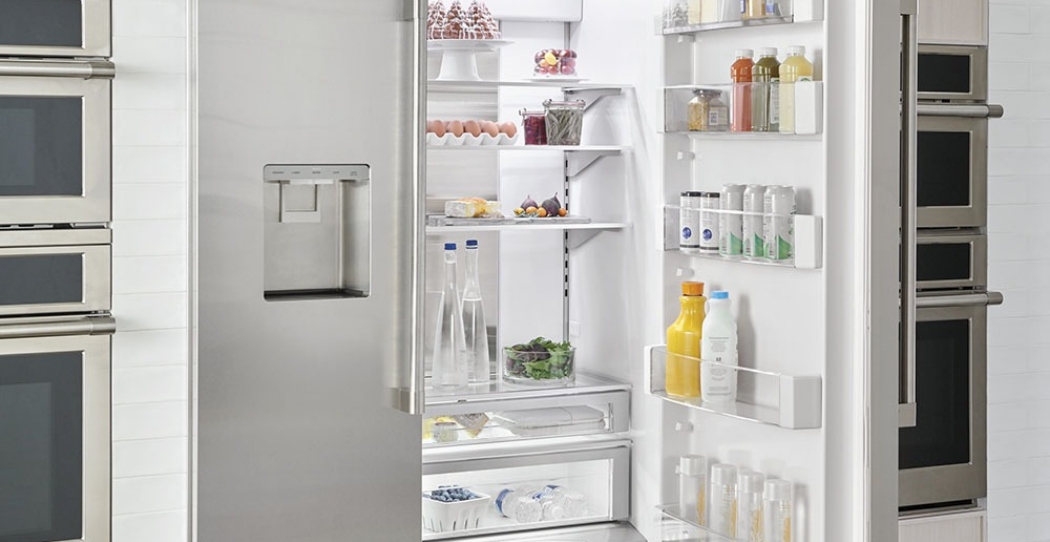 Oven Deals
Kitchen ovens are often one of the most expensive appliances in a kitchen. However, to reduce the cost of an oven, it is an excellent idea to shop for one during this season. Our Black Friday oven deals will help you find the perfect choice for you and save over $800. If you're seeking an exceptional model for your holiday baking needs, consider the following
LG 4.7 Cu. Ft. Smart Wall Oven with Convection and Air Fry (WSEP4723F)
Why We Like It:
The LG Oven WSEP4723F comes in a sleek fingerprint-resistant stainless steel design, with easy-to-use SmoothTouch(R) glass controls for a modern and user-friendly experience. Enjoy the benefits of the included air fry feature, which uses high temperatures and a convection fan for delicious cooking results. Cleaning is effortless with the easy-to-clean blue porcelain interior. Stay connected and in control with the convenience of smartphone connectivity through ThinkQ technology, making it simple to manage your oven from anywhere. Save over $800 on this LG oven today!
Cooktop Deals
Upgrade your cooking space with our incredible Black Friday cooktop deals. Find the ideal cooktop that matches your cooking needs. Save up to 50% off on our cooktops.
Frigidaire 30" Induction Cooktop (FCCI3027AB)
Why We Like It:
The Frigidaire Cooktop FCCI3027AB is a 30" induction cooktop featuring four cooking elements that can be connected to create a larger cooking surface. Induction cooktops are favored for their ability to transfer heat directly to the cookware, making cooking faster, while keeping the surrounding area cool for added safety. Enjoy effortless cleaning with its smooth cooking surface that stays cool, allowing you to easily wipe away spills. Save over $1,000 on this cooktop today!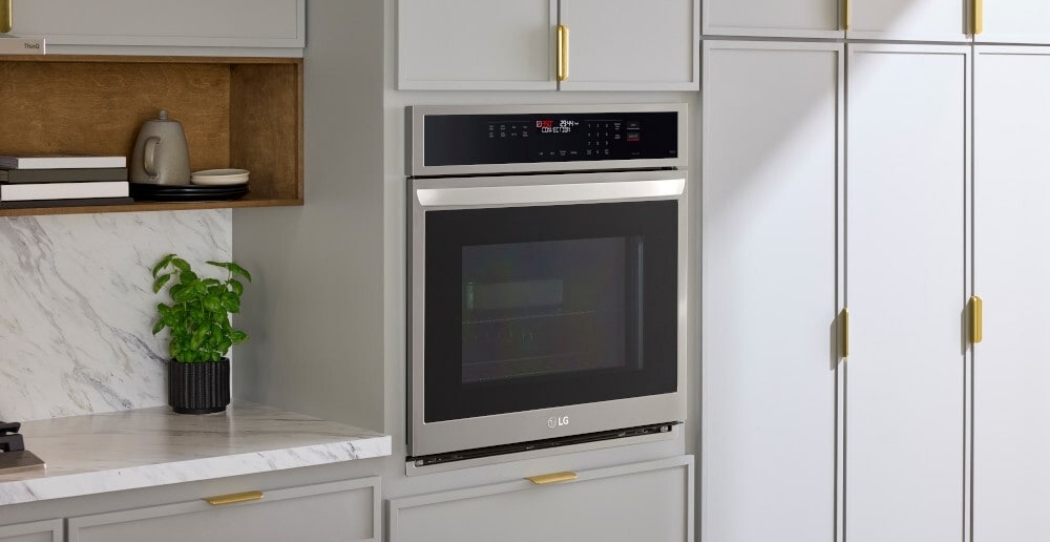 Black Friday Washer and Dryer Deals
Laundry day doesn't have to be a chore. Take advantage of our Black Friday washer and dryer deals to make your laundry routine more efficient and hassle-free. Check out our washer and dryer sets to save over 40% off on laundry pairs, or consider the following recommendations from Woodcocks' experts:
GE Profile 5.4 Cu. Ft. Capacity Washer With Smarter Wash Technology (PTW900BPTRS)
Why We Like It:
Available in diamond gray and sapphire blue, the PTW900BPTRS offers a stylish touch to your laundry room. With its built-in Alexa voice assistant, adjusting your washer's settings is easier than ever. The adaptive SmartDispense can hold up to 32 loads of detergent, saving you the hassle of pouring detergent with every wash. The smart wash and rinse features utilize sensors to optimize wash and rinse times for the best results. The direct drive motor and patented Dynamic Balancing Technology ensure a quieter wash by minimizing uneven loads.
Shop the GE PTW900BPTRS and enjoy $399 off your purchase.
GE Profile 7.3 Cu. Ft. Capacity Smart Electric Dryer With Fabric Refresh (PTD90EBPTDG)
Why We Like It:
The GE Profile Electric Dryer PTD90EBPTDG is currently $399 off, and it offers multiple innovative features. This unit connects remotely with the washer, allowing it to adjust settings automatically based on the previous wash load. Its innovative dual thermistor technology keeps a constant check on temperature and moisture levels, preventing clothes from over-drying. The smart design adjusts the drum movements to minimize tangling and ensure even drying for all types of laundry.
Woodcocks' Approach to Black Friday Deals
At Woodcocks, we want your Black Friday to be memorable. We're excited to bring you a wide range of appliance deals, making sure you find what you need without breaking the bank. We know you are excited to make the most of Black Friday. However, it is important to plan what you need, do some research, and explore our latest offers.
If you're looking for the best Black Friday appliance deals, be sure to shop at Woodcocks. We offer a wide selection of appliances online and in our appliance store location in Miami, FL. Whether you are looking for a luxury brand like Monogram Appliances in Miami, or more affordable options that still bring outstanding reliability, such as GE and Whirlpool, our team has a perfect option for you.
Do not forget that at Woodcocks we offer multiple appliance financing options to make it easy for you to buy your dream appliance. For further information, make sure to contact us or visit us today.
Frequently Asked Questions: Black Friday Appliance Deals
What are the benefits of buying appliances on Black Friday?
Black Friday offers incredible discounts, making it an ideal time to save money on essential appliances for your home. You can get high-quality products at significantly lower prices compared to other times throughout the year.
Do appliances come with a warranty during Black Friday sales?
Yes, the appliances purchased during our Black Friday sale at Woodcocks come with warranties, ensuring peace of mind and protection in case of any unforeseen issues.
How long do Black Friday deals on appliances last?
Black Friday deals typically vary, but at Woodcocks, we're extending our Black Friday sales throughout the entire month of October. Take advantage of this month-long opportunity to find the perfect appliance deals for your home.