For most of us, laundry may not be our favorite part of the day. Yet, with the right washing machine, this everyday chore can be much easier. That's why approximately 70% of households in the US have a washer in 2023.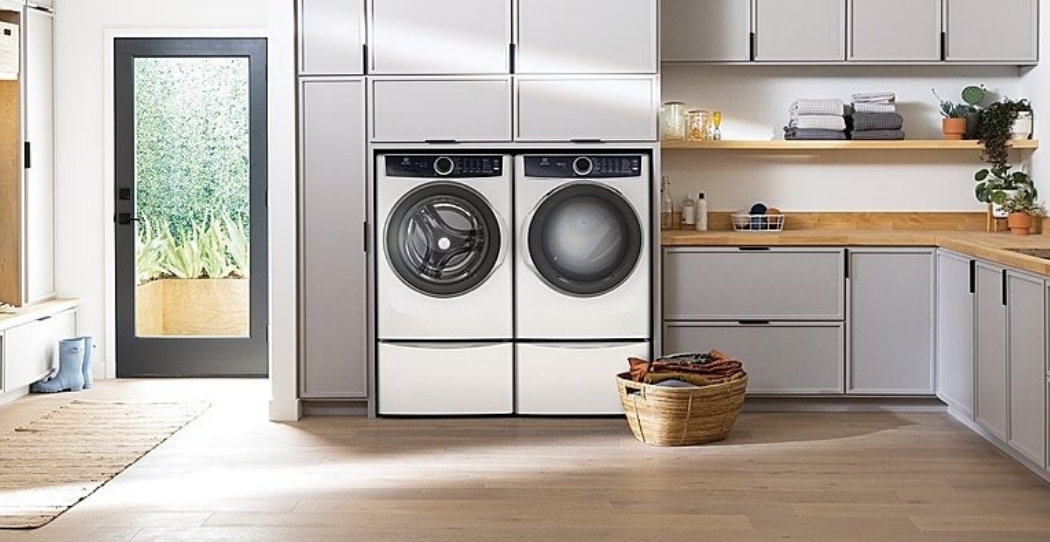 We understand that choosing the right washer is not a small decision but rather an investment in convenience that can simplify your daily chores. In this blog, our
laundry appliance
experts will guide you through the essential factors to consider when selecting a washing machine that suits your needs. Additionally, our experts will highlight the current 5 best-selling models at Woodcocks.
Choosing the Right Washing Machine
Size & Capacity
Standard washers typically measure between 27 to 27.5 inches in width and offer capacities ranging from 3.1 to 6.2 cubic feet. The amount of laundry a washer can handle varies depending on its style and size. For instance, front-load washers tend to accommodate more clothes and are well-suited for washing larger items.
When choosing a washing machine, it's important to consider your laundry needs. The ideal washing machine should be able to handle both your everyday laundry loads and larger items such as towels and comforters.
Energy Efficiency
Opt for a washing machine that is energy-efficient, like those with an Energy Star certification, which signifies they consume less water and electricity, ultimately saving you money while reducing your environmental footprint.
Laundry Room Layout
When designing your laundry room layout, it's essential to factor in how the doors open on front-load and top-load washing machines, especially if space is limited. The practicality of stackable washer and dryer units can also be handy in this type of space. Additionally, ensure that the machines are placed near the outlets and plumbing connections in the room.
Extra Features
When selecting a washing machine, you may also want to explore extra features such as a digital display, often found in higher-end models, which simplifies programming. The steam function is also an excellent feature for tackling stubborn stains by allowing you to steam your clothes during the wash. If you have delicate fabrics and undergarments, consider a washer with a hand wash cycle designed for gentle cleaning. Additionally, for bulky items like comforters, an extended spin option ensures thorough drying, saving you time and energy.
Don't Forget About the Warranty
Most washers come with a manufacturer's warranty, typically lasting one to three years. During your purchase, the salesperson may offer you an extended warranty. While you don't need to decide on the spot, as there's often a 30-day grace period, the extended warranty is definitely worth considering.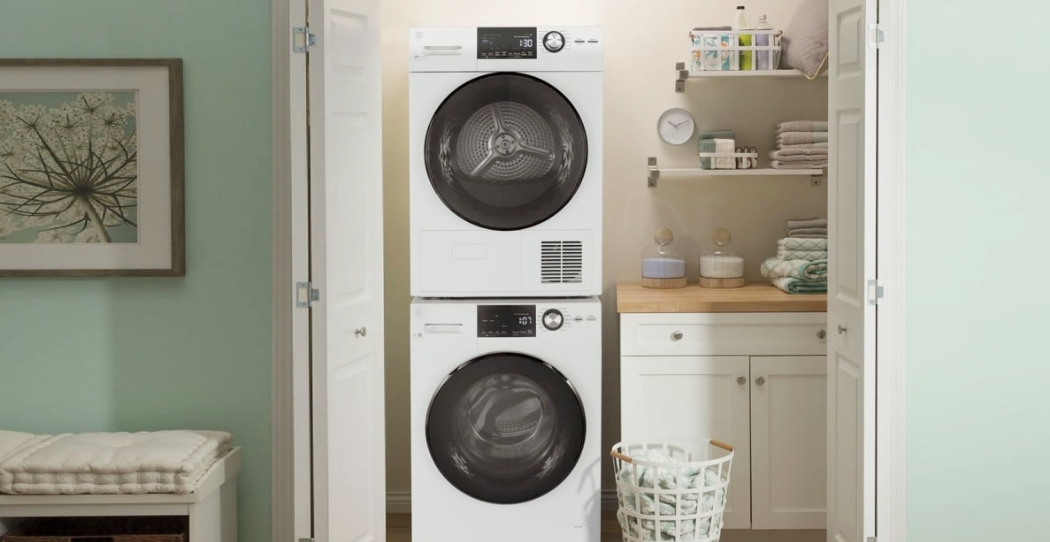 See What Customers and Experts Are Saying
Before making your final decision, it's crucial to take the time to read customer reviews. The experiences of others can offer valuable insights, particularly if there are recurring issues with a specific model. Additionally, don't forget to seek advice from appliance experts. Create a list of your essential features, set a budget, and contact our appliance experts to make an informed choice.
Our Best Selling Washers
While we believe this guide is informative, we recognize that choosing the right washer model can still be challenging. To make your decision easier, we've selected five of our top-selling washers for you to consider when shopping for a washing machine:
1. 4.3 Cu. Ft. Closet-Depth Front Load Washer With Intuitive Controls (WFW560CHW)
Why We Like It: Elevate your laundry game with the Whirlpool (WFW560CHW), an Energy Star® Certified powerhouse that not only exceeds government standards but also saves you money on utility bills. Its stainless steel basket ensures durability and performance, while intuitive controls simplify your laundry routine. With up to 35 customizable cycle combinations, it adapts to your fabric care needs effortlessly. The single-load dispenser guarantees precise dispensing of detergent, bleach, and fabric softener.
2. GE® 24" 2.4 Cu. Ft. ENERGY STAR® Front Load Washer With Steam (GFW148SSMWW)
Why We Like It: Introducing the GE (GFW148SSMWW). Its stainless steel basket ensures clothes stay pristine, free from rust, chips, or snags. Plus, it's Energy Star certified, saving you money and energy year-round. It's got a quick wash feature for speedy results. Say goodbye to worries about rusty internal baskets – the stainless steel drum is here to stay. With the power of steam, tough stains vanish while your fabrics stay protected.
3. Electrolux Front Load Perfect Steam™ Washer With LuxCare® Plus Wash - 4.5 Cu. Ft.
Why We Like It: Elevate your laundry space with the Electrolux (ELFW7537AW). Experience a thorough clean powered by the LuxCare® Plus wash system, ensuring precise detergent distribution, improved wash actions, temperature control, and smart load sensing. Say goodbye to detergent residues and skin-irritating fragrances with the Pure Rinse™ option, which rinses cleaner without using excess water. This model also features a quick wash feature, plus the adaptive dispense designed to accept PODS® for detergent flexibility. Finally, tough stains meet their match with Perfect Steam™, gently lifting dirt and stains for spotless results.
4. Amana Large Capacity Top Load Washer With High-Efficiency Agitator (NTW4519JW)
Why We Like It: Elevate your laundry experience with the Amana (NTW4519JW). Choose from 12 wash cycles to simplify laundry day. No more worrying about fabric softener timing; the automatic fabric softener dispenser takes care of it. When you need deep cleaning confidence, activate the deep water wash option for maximum water coverage. The high-efficiency agitator and wash system ensure powerful dirt removal while being gentle on clothes. And with the sleek stainless steel wash basket, you can say goodbye to snags and clothing damage.
5. Samsung 4.5 Cu. Ft. Front Load Washer With Vibration Reduction Technology (WF45T6000AP)
Why We Like It: Upgrade your laundry experience with the Samsung (WF45T6000AP), a model that features Vibration Reduction Technology (VRT). Thanks to innovative VRT+ technology, you can do your laundry quietly without disturbing others in the house. The Self Clean+ technology helps keep the washer clean by eliminating 99% of bacteria in the drum. Troubleshooting is very simple with Smart Care, providing immediate diagnoses via your smartphone. The Swirl+ Drum prevents fabric snags and extracts water efficiently. The space-saving design fits seamlessly into your laundry space while maintaining ample capacity. Plus, it comes equipped with ADA compliance and audio assistance.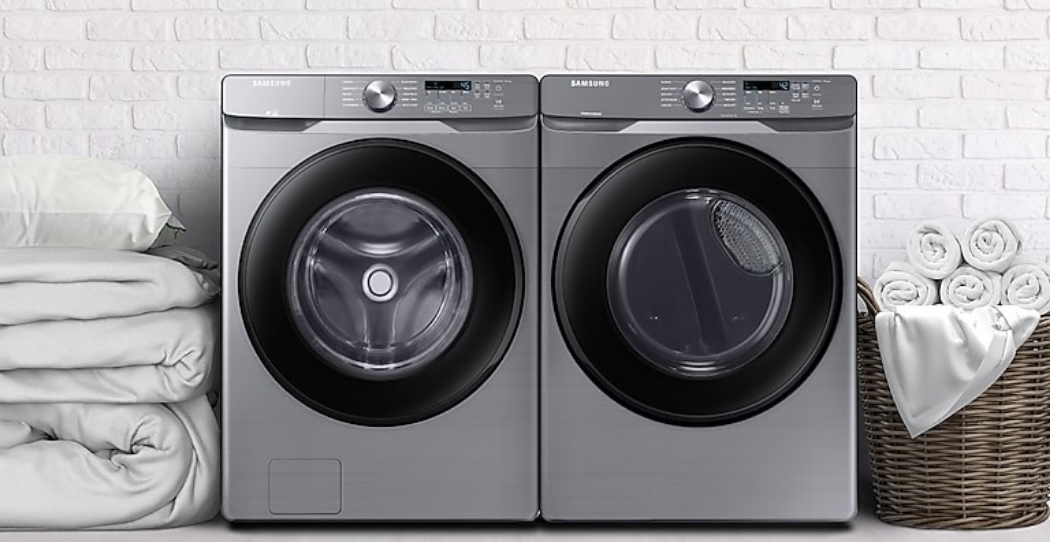 Find the Right Washer at Woodcocks
Finding the perfect washer doesn't have to be an overwhelming experience. By considering size, style, features, timing, warranties, and feedback, you'll be well-equipped to make an informed decision. Say goodbye to laundry day distress and hello to fresh, clean clothes with your ideal washing machine!
Don't forget to check out our online catalog for even more options, or if you're in Doral, Florida, you can visit our appliance store. We offer a variety of laundry machines, including commercial washers and dryers, stacked laundry machines, portable machines, and accessories. Explore our brand page to learn about all the brands we offer. We are dedicated to providing the best brands, including Amana, Bosch, Cafe, GE, LG, Samsung, Whirlpool, and more!
Commonly Asked Questions About Washing Machines
How do I determine the right washer size for my household?
Assess your laundry needs and available space. Measure the area where the washer will be placed and consider the type of laundry you frequently wash.
Are front-load washers more energy-efficient than top-load washers?
Front-load washers are generally more energy-efficient, as they use less water and detergent and have faster spin cycles.
What should I prioritize when choosing washer features?
Focus on features that align with your specific laundry needs. For example, if you have delicate garments, prioritize a washer with a gentle cycle.
Do extended warranties for washers provide value for money?
The value of an extended warranty depends on your preferences and the reliability of the washer. Consider your budget and how long you plan to keep the appliance when deciding on an extended warranty.